Greetings from Dean
The School of Agriculture at Utsunomiya University was launched in 1922 as the Utsunomiya Higher Agricultural and Forestry School with the Departments of Agriculture, Forestry, and Agricultural Economics. The first principal, Yoshinaga Sato, described the school as "training experts who are skilled in cultivating and horticulture, professionals in livestock farming, and engineers in agricultural chemistry or agricultural processing. To bring out the best in each student according to their personality and produce professionally trained personnel meets the demands of the times." Since then, approximately 20,000 graduates have been active in agriculture and forestry, such as cultivating a rice brand called Koshihikari and industries such as food, manufacturing, finance, and services, government, education, and research institutions.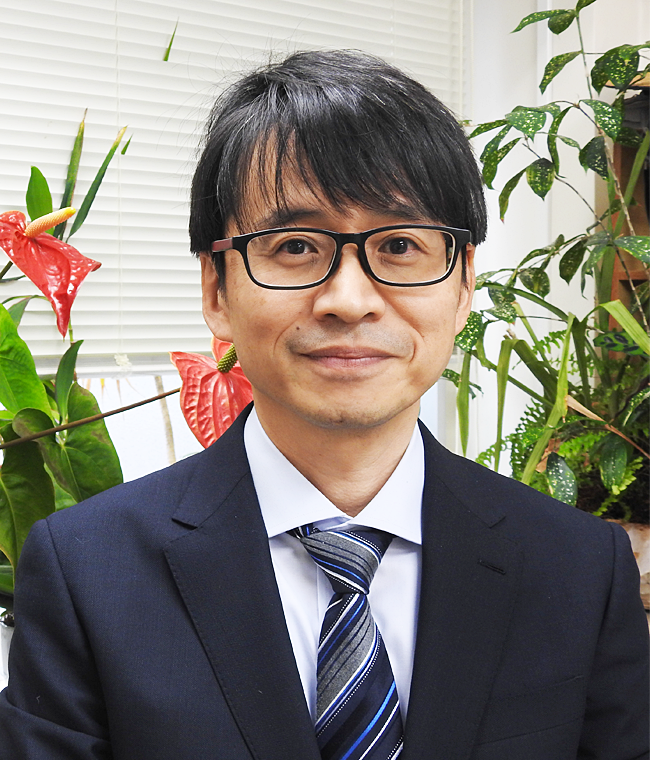 He visited Europe and the United States in preparation for the founding of the school and actively incorporated Western technology and culture, such as building French and English gardens in addition to the historic Minegaoka auditorium, school buildings, and a school farm. We continue to conduct exchanges and joint research with universities worldwide, including Purdue University in the United States and many universities in Asia and Africa.
Comprised of five departments, Agrobiology and Bioresources, Applied Biological Chemistry, Environmental Engineering, Agricultural Economics, and Forest Sciences, the school provides theoretical and practical education at the Mine campus, the vast university farm, and the university forests. In the master's program majoring in Regional Development and Creativity, students can learn from a wide range of interdisciplinary fields such as social design and innovation in addition to their specialized fields. Furthermore, the doctoral program offers ample research opportunities in collaboration with Tokyo University of Agriculture and Technology, United Graduate School of Agricultural Science and Division of Advanced Transdisciplinary Science, Utsunomiya University.
The School of Agriculture will celebrate its 100th anniversary in 2022; while climate change intensifies, the world population approaches 8 billion, and solving food and environmental issues becomes a common SDG for all humankind. The university years are invaluable for reflecting upon yourself through learning and interacting with friends from Japan and abroad. Come and enjoy learning, playing, and thinking along with the seasonal changes of the gardens and trees at the Mine Campus.
Dean of the School of Agriculture
Kenji Yamane, PhD